We are a Bible preaching,
Bible teaching,
Bible Believing church.
Our church is warm, friendly, and family oriented with specialized ministries for youth. Our ministry has an Evangelical emphasis and a Missionary outreach. Our quest is to minster to the needs of the entire church family with a spiritual agenda a life changing dynamic that will aid every member in all practical aspects of life. Our goal is to have such a spiritual impact upon the life of our members that they will, in turn, impact other and the world for the Glory of God.
Since our inception in 1920, we have been community-minded and deeply concerned about the moral state of Detroit and surrounding communities. We are involved in community projects but not community politics. All politicians are welcome at any of our worship services, but they are not give an public forum to campaign. Our worship services give glory to our Lord, Jesus Christ.
Our Leadership:
Reverend Minor serves as our Pastor and is a Spirit-filled servant of the Lord. His main responsibility is teaching and leading our congregation according to the Word of God. He is very passionate about witnessing to the lost and has made it his mission to win souls for Christ.
Pastor Minor has been under the teaching of Pastor Emeritus Twymon and Macedonia since he was a youth. God has ordered his steps as he has taken on more responsibility throughout the years in the church. Rev. Minor

is married to the love of his life, Theresa. They have 4 children together.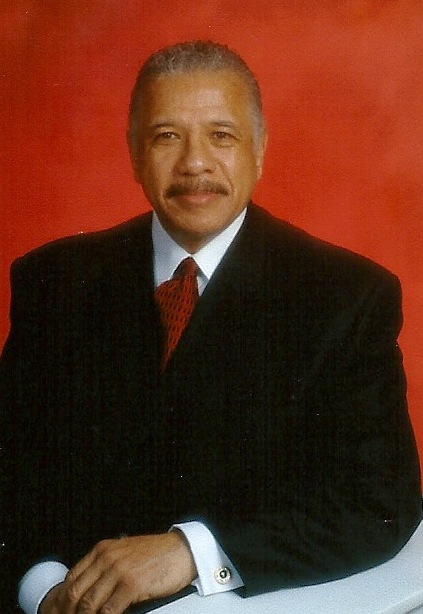 Rev. Charles D. Twymon, Pastor Emeritus
Reverend Twymon is a born-again, Spirit-filled, dynamic preacher/teacher who is not afraid of telling the truth. With a down-to-earth demeanor, he has always been very candid about life and the struggles we face each day. Rev. Twymon has a genuine love for the Lord and His people.
His personal and public life, as well as his leadership abilities, demonstrate the power of the Holy Spirit. After 41 years of dedicated pastoral service, our longtime leader has elected to step down and continue his ministry as a parishioner of Macedonia. We recognize his role as
Pastor Emeritus of our congregation and are grateful for his steadfast leadership.
He has also been married to his high school sweetheart, Loraine, for 50+ years. They have 4 children and 5 grandchildren.