Macedonia Baptist Church
is a warm, friendly, family oriented church that has specialized ministries for youth. We celebrate Jesus Christ with an 8:00 a.m. and an 11:00 a.m worship service each Sunday. We have served God and the surrounding communities of Detroit since 1920.
We are a Bible preaching,
Bible teaching,
Bible Believing church.
Our Leadership: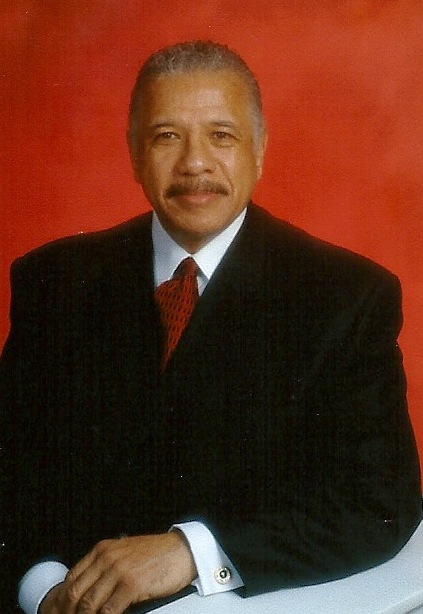 Rev. Charles D. Twymon, Pastor Emeritus
Rev. Twymon is a born-again, Spirit-filled, dynamic preacher/teacher who is not afraid of telling the truth. With a down-to-earth demeanor, he has always been very candid about life and the struggles we face each day. Rev. Twymon has a genuine love for the Lord and His people.
His personal and public life, as well as his leadership abilities, demonstrate the power of the Holy Spirit. After 41 years of dedicated pastoral service, our longtime leader has elected to step down and continue his ministry as a parishioner of Macedonia. We recognize his role as
Pastor Emeritus of our congregation and are grateful for his steadfast leadership. Rev. Twymon has earned a Bachelor of Arts degree from William Tyndale College and is a candidate for a Masters of Divinity degree from Michigan Theological Seminary.
He has also been married to his high school sweetheart, Loraine, for 50+ years. They have 4 children and 5 grandchildren.
Reverend Minor is a Spirit-filled servant of the Lord. His main responsibility is teaching and leading our congregation as we search for our next pastor. He is very passionate about witnessing to the lost and has made it his mission to win souls for Christ.
Reverend Minor has been under the teaching of Pastor Twymon and Macedonia since he was a youth. God has ordered his steps as he has taken on more responsibility in the church. Rev. Minor

is married to the love of his life, Theresa. They have 4 children.
The

World

says "strive to live

good

"
The

Word

says "strive to live

right

"
We believe that if you strive to live

right

,
God will bless you to live

good

.
Here is more of what we believe: